The Incredible Cheesecake Company
The Incredible Cheesecake Company

Make a Reservation
The Incredible Cheesecake Company combines old methods with excellent quality ingredients to bring some of the best cakes that taste heavenly and also look appealing. Aside from the usual classics such as fudge brownie and cookies n' cream there are other unique creations that aren't offered anywhere else. These specialty cakes are not difficult for the chefs to create and they usually have the cake done in 3 hours! In the meantime, patrons can enjoy the espresso bar that features many caffeinated sweets to keep the anticipation high until the cheesecake is ready. They're also extremely popular with weddings due to their excellent catering services.
---
---
Photos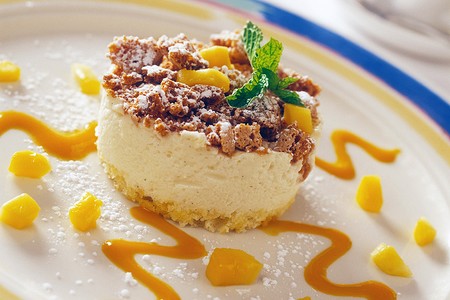 ---
Business Hours
Monday

| All Day 7 a.m. - 7 p.m.

Tuesday

| All Day 7 a.m. - 7 p.m.

Wednesday

| All Day 7 a.m. - 7 p.m.

Thursday

| All Day 7 a.m. - 7 p.m.

Friday

| All Day 7 a.m. - 7 p.m.

Saturday

| All Day 9 a.m. - 6 p.m.

Sunday

| All Day 10 a.m. - 5 p.m.
Features
Sunday Brunch
Catering Services
Takeout Available
Occasion
Romantic Dining
Dining Alone
Meet for a Drink
People Watching
Quiet Conversation
---
F.A.Q. - Frequently Asked Questions
---
User Reviews
The Incredible Cheesecake Company