Mario Cassineri
Executive Chef
---
---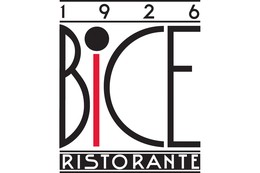 Chef Mario Cassineri was born and raised in Milan, city of fashion and food. He started cooking almost before he could drive a car at the age of 15 at one of his father's friend's restaurants back in his hometown. He realized how happy he could make people by just making them food, and that feeling stuck. Learning from trendsetters and working in busy kitchens is where many chefs earn their chops (pun intended) and the same goes for Chef Cassineri.
After culinary school, he traveled up and down Italy, working in kitchens for very little money, but instead got paid in experience. He did this for five years and was contacted and then accepted a chef's position at the world famous Splendid Hotel in Baveno, Italy located on Lake Maggiore. Growth requires constant challenge and sometimes a change, and in Cassineri's case, he and three other esteemed chefs decided to start a restaurant and hotel consulting business. Chefs Claudio Sadler, Maurizio Bossotti and Gaultiero Marchesi and Cassineri helped direct hotels and restaurants in Italy. During his time in the kitchens, he also found time to give back to the youth and teach culinary arts at Costigliole d'Asti in Piedmont, Italy, a job he thoroughly enjoyed.
But again, the next step for Cassineri, in his personal and professional growth, was when the BiCE Restaurant Group contacted him in 2005 with a chance he couldn't resist. The BiCE Group was on the verge of a worldwide expansion of fine Italian restaurants and asked Cassineri to spearhead that process. He first took on the Beirut, Lebanon BiCE restaurant successfully and then it was onto the next. Miami, Bethesda, Maryland, Chicago and Kansas City were all stops along the way in his restaurant roller coaster with BiCE Restaurant Group, opening establishments and learning every step of the way. Although not his final steps in his culinary journey, Chef Cassineri has stopped with the worldwide travel and grand openings in 2009, calling BiCE Ristorante in the Gaslamp Quarter his home. San Diego has such great produce, meat and local ingredients to use that leads to great menu creations at BiCE downtown.
Cassineri believes in sustainability, freshness and tradition, all of which is found on his restaurant's carte de jour. His ideas are seasonal so if it's ripe in the summer, you're going to get the best off the tree or plant, and it's going to be quickly onto your plate. "I can find everything I want here in San Diego," says the cordial chef. "Meats, and vegetables, seafood and ingredients are all here." Cassineri also enjoys putting on events, showcasing local art, wines and people to raise money for causes in the surrounding communities. He's also very competitive and along with other chefs, they compete with various ingredients for a dinner event, putting the food and their skills to the test. Copious amounts of fine wine and fine cheese are to be had while partaking in Cassineri's creations he's learned from his travels around the world but mostly from his excursions in Italy. If you're looking for real, traditional Italian food here in San Diego, dine at BiCE Ristorante, you won't need to go anywhere else, much like Chef Cassineri.
---