Mission Valley & Clairemont: 35 Restaurants Found
Address: 1955 Morena Blvd., San Diego, CA 92110 (
Map
)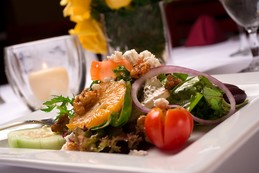 Italian rusticity meets modern sophistication at Baci Ristorante, where an Old World appreciation for quality and service marries seamlessly with contemporary style and warmth. The rich, mahogany bar sets an elegant yet unassuming tone, while the classic Italian cuisine menu showcases the brilliance of fresh seafood, succulent meat, and rich accompaniments. Dine in the subtly modern dining room surrounded by art deco accents and crisp white linens, or dine al fresco on the romantic patio. No matter where you sit, a decadent and satisfying meal is sure to be had.
Address: 4701 Ruffin Road, San Diego, CA 92123 (
Map
)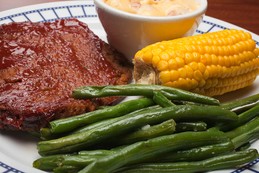 The Studio Diner is a true local's paradise; conveniently located in the Kearney Mesa Business District, this deliciously nostalgic eatery serves up heaping helpings of classic American fare with a gourmet twist 24-hours-a-day. Clad in chrome and gleaming with 1940s charm, film-making equipment graces the dining area and celebrates the restaurant's ongoing relationship with television. The only thing that can steal the spotlight from the Diner's cool décor is its impressively lengthy and satisfying menu. Breakfast, lunch, and dinner can be savored any time – from omelets to East Coast classics, the Diner aims to please. Menu favorites include the Lobster Roll, the Lox-Ness Monster (Lox and cream cheese), and the Samson's Steak Sandwich. And to wash it all down, try a childhood favorite malty milkshake or a more mature audience-oriented adult beverage.
Address: 4858 Mercury Street, San Diego, CA 92111 (
Map
)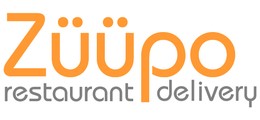 Zuupo offers an innovative take on the traditional delivery service, allowing you to order from any restaurant that offers take out. Whether you are in the mood for your favorite sushi roll but don't feel like taking the kids out or you need to host an office party but can't find time to get away, Zuupo makes it easy to enjoy your favorite meal any time. Centrally located in Kearny Mesa, Zuupo is able to deliver anywhere in San Diego County, and the friendly staff are well qualified to assist those who are unfamiliar with the many different local restaurants. So the next time you find yourself stuck at the office in need of a bite to eat, don't settle for leftovers in the microwave. Instead, call Zuupo Restaurant Delivery, and you can be enjoying a hot meal from your favorite restaurant in no time.
Address: 4170 Convoy Street, San Diego, CA 92111 (
Map
)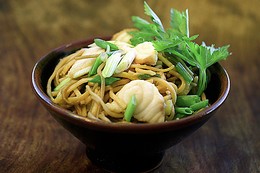 From small beginnings, offering home-cooked family-style Vietnamese meals to close friends and relatives, the owners of Phuong Trang evolved to become one of San Diego's real success stories after opening in 1992. Since then, the restaurant has expanded and is widely considered to be the leading Vietnamese dining establishment in the San Diego area with a massive menu full of traditional Vietnamese food, which is considered to be one of the healthiest types of cuisine in the world. Phuong Trang appeals to all of San Diego's visitors and inhabitants with premium seafood like Maine lobster, Dungeness crab, shrimp, salmon, tilapia, scallops, and even catfish, in addition to hearty beef and chicken entrees, fresh salads, and plenty of rice and noodle dishes with many flavor combinations. Along with several selections of premium beer, wine, and sake, the vast menu makes it possible for even the pickiest of diners to find a dish that suits their specific tastes, and with the help of a friendly, knowledgeable staff, you can be enjoying your food in no time at all. Phuong Trang will even cater meals for corporate events, parties, or group get-togethers of any kind, so open up to the possibilities and experience what true Vietnamese dining is all about.
Address: 1620 Camino de la Reina San Diego, CA, San Diego, CA 92108 (
Map
)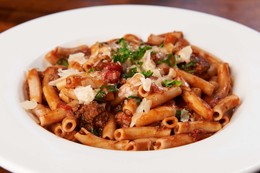 Sammy's Woodfired Pizza & Grill is a far cry from your average run-of-the-mill pizza joint. This elegant yet comfortable gourmet restaurant introduces a whole new interpretation to the art of pizza-making, offering innovative menu items such as Brie and Truffle Pizza, Garlic Shrimp Pizza, and Organic Arugula and Pear Pizza. Sammy's of Mission Valley is centrally located in close proximity to the I-15, I-805, and I-8 directly adjacent to the Mission Valley mall, allowing easy access to the perfect combination of shopping and dining. Don't miss the Happy Hour specials from 3:00 p.m. to 7:00 p.m. every day, when you can enjoy fifty percent off of tapas along with special discounts on a variety of fine craft beers and wines by the glass. Not a pizza lover? Sammy's has a multitude of other options, including Lobster Bisque, Duck Tacos, and Oak Roasted Chicken Breast as well as other salads, soups, and pastas. The restaurant offers many healthy organic and farm-fresh ingredients for the nutritionally conscious, and chefs are able to prepare several gluten-free and vegan entrees to accommodate special diets. Bring a friend, bring a date, or bring the whole family and experience one of the best casual dining experiences in San Diego at Sammy's Woodfired Pizza & Grill in Mission Valley.
Address: 4320 Viewridge Avenue, Suite A, San Diego, CA 92123 (
Map
)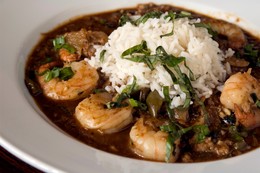 Discreetly situated in the business sector of Kearny Mesa is Bud's Louisiana Café, a tried and tested destination for authentic Southern cuisine. This neighborhood eatery is bustling throughout the day with businesspeople and other local loyalists who make a point to savor Bud's many Creole offerings. The Bud's façade is almost indistinguishable from adjacent businesses; once inside, diners are welcomed by genuine Louisiana congeniality. The dining room is intimate, but not crowded, and well lit with natural sunlight streaming in from a wall's length of large windows. Classic Creole specialties include dishes like the Cajun Jambalaya, the Pulled Pork Po Boy, and the Fried Oyster Plate. With so many tasty Down-South treats to try, we can all enjoy a little Southern hospitality .
Address: 5353 Kearny Villa Road, San Diego, CA 92123 (
Map
)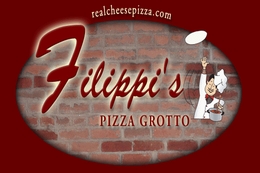 Little Italy provides more than a few options for fantastic Italian cuisine, and among these, Filippi's Pizza Grotto strives to maintain a position of authenticity and right-at-home hospitality, indicative of the family oriented foundations upon which it has been built. To this day, every one of the fourteen Filippi's locations is owned and operated by living descendants of Vincent DePhilippis, ever adding to the homey atmosphere and classic Italian cuisine. Vincent and his wife established the very first Filippi's after moving to San Diego in 1950 and since then, what began as a small time deli and grocery on India Street has become a successful line of family restaurants stretching as far north as Napa and south to Imperial Beach, east to Jamul, and west to Pacific Beach. Standing the test of time, this San Diego favorite showcases classic pizza creations, creative pasta dishes, a great selection of soup and salad, and delicious sub sandwiches that are perfect for lunch or dinner. The service is great, the food is better, and the experience will make anyone feel like part of the family, so stop by anytime and take a moment to soak in the culture at Filippi's Pizza Grotto.
Address: 3860 Convoy Street, San Diego, CA 92111 (
Map
)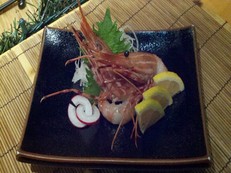 The Wa Dining Okan motto is "welcome home", providing guests a space that is equally warm and cozy, just like home. Its dining room is decorated with Japanese traditional art and furniture that transports guests to a rural location of Japan, far from modern day problems and worries. The menu offers guests a traditional take on Japanese cuisine that utilizes simple flavors and seasonal ingredients that are prepared with kindness, which is definitely hard to find these days. Indulge in Okan's signature grilled dishes like the Roasted Duck with Green Onions or the Chicken Wings: seasoned with special spices and grilled to perfection. Wa Dining Okan's calm environment and traditional fare will guarantee a deliciously comforting meal for guests, family and friends to enjoy.
Address: 7905 Engineer Road, San Diego, CA 92111 (
Map
)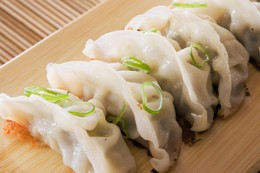 Sushi Yaro, literally translating to, "Let's do sushi," is an appropriate name for this local gem tucked away in the backstreets of Kearny Mesa. Chef and owner Sam Cha discovered his culinary passion for sushi while stationed in Japan. In a traditional style sushi bar, Sushi Yaro boasts the expected large sushi bar where patrons can sit back and marvel at Chef Cha's distinctive style and see his personality come alive through his edible artwork. Accents of Japanese culture subtlety show themselves through artwork and details along the bar. This menu is home to conventional Japanese cuisine of fresh hand rolls, ngiri and sashimi. Fresh seafood such as tuna, salmon, octopus and yellowtail is candidly integrated into various sushi and entrée selections. Most popular, Chef Cha is known for his "One Night Stand" roll, which famously changes every day and reflects the freshest of fish and local ingredients for sushi connoisseurs.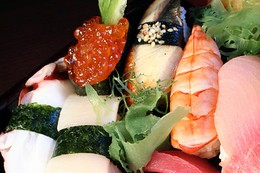 Shogun is located in Kearny Mesa and offers both teppanyaki and sushi dining options. Natural wood tables match the simple décor, creating an environment that suits almost any occasion. Shogun offers an extensive menu of traditional Japanese fare with lunch and dinner specials. There are nearly thirty sushi and sashimi options and a large variety of combinations for their bento boxes. The sushi is presented without the flourishes that the restaurant's teppanyaki counterpart is known for, but the skilled chefs coax the most out of the simple dishes. The specialty rolls are garnished with the traditional accoutrements and nothing more, which allows the flavor profiles and quality products to speak for themselves. Their rolls are portioned generously and feature plenty of fish and fillings—one of many options that provide good value for the price.