Point Loma & Ocean Beach: 29 Restaurants Found
Address: 2051 Shelter Island Drive, San Diego, CA 92106 (
Map
)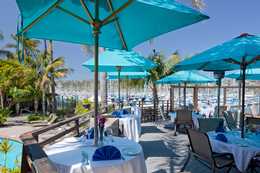 Blue Wave Bar and Grill, tucked inside the Best Western Island Palms Hotel, boasts of all the delights coastal San Diego has to offer. Providing waterfront dining on picturesque Shelter Island, it serves as a tropically inspired destination with all the fitting accommodations. While selecting from any of the restaurant's stunning breakfast, lunch, and dinner menus, or visiting for its popular happy hour, diners can take in the pleasures of the restaurant's lovely outdoor patio and views of the hotel's private marina. Executive Chef Marc Brislin crafts a menu ranging from macadamia-crusted halibut to oven roasted Filet Mignon with shitake mushroom demi-glace and everything in between. Whether it be a sampling of one of the many appetizing small plates, an elongated happy hour in the lounge, or a sumptuous evening meal, Blue Wave Bar and Grill invites you to come and stay awhile.
Step into the main dining room of Humphreys Restaurant and understand how opulence is mastered. The large multileveled room is bathed in soft light and flowing panels of pale gray and ice blue upholstery. Juxtaposed against the whimsical softness of the colors are massive exposed beams that lend an anchor to a bay-side view that threatens to draw you in completely. The menu is thoughtful and inventive in the way it continues this balance between the ethereal and masculine – the Mirin Sesame Shrimp appetizer positions two large shrimp atop a bed of mango-mint relish that is refreshingly cool against a wasabi dressing. The menu and decor offer a cohesive gesture of sophistication that may just leave you swooning.
Address: 2965 Historic Decatur Road, San Diego, CA 92106 (
Map
)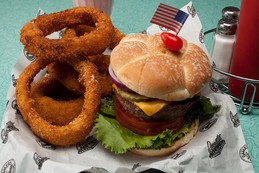 Corvette Diner celebrates the joyous 1950's, with a menu of hearty comfort food that satisfies the soul as well as the stomach. The burgers, sandwiches, entrees, and daily specials range from time-honored to wildly inventive, like the unusually delicious "Rory" Burger, a hamburger topped with peanut butter and bacon that actually boasts a money-back guarantee. Its new Liberty Station location enhances the fun-loving atmosphere with a full bar, three distinctive dining rooms, and the massive Gamer's Garage arcade, making it easy for diners young and old to embrace their inner-child.
Address: 880 Harbor Island Drive, San Diego, CA 92101 (
Map
)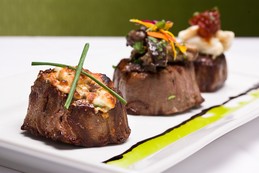 Located on the edge of Harbor Island, just out of earshot of the airport, Island Prime's stilt-supported structure extends out over the bay, giving diners the sense that they are floating along on a dinner cruise. Chef Deborah Scott's retro, yet sophisticated menu features metro steaks, seafood, and other diversely decadent dishes that will make your jaw drop. Between the nostalgic cuisine and the breath-taking view, Island Prime will keep you coming back for more.
Address: 4996 West Point Loma Blvd., San Diego, CA 92107 (
Map
)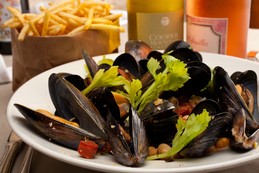 As the latest incarnation of the Cohn Restaurant Group's business prowess and eye for culinary excellence, Bo-Beau Kitchen is a French retreat ready to be discovered by all. This strikingly elegant yet refreshingly casual Ocean Beach neighborhood bistro serves up a lavish array of classic French dishes, all artfully crafted by Executive Chef Katherine Humphus. Chef Humphus masterfully strikes that oh-so tasty balance between sophisticated and approachable cuisine by marrying decadent ingredients with rustic familiarity; specialties like the Moules au Roquefort (mussels in cream and bleu cheese crumbles) and the Chicken Fricasse take guests on a French holiday for the palate. This is a definite must try when in the Ocean Beach area.
Address: 2816 Historic Decatur Road #106, San Diego, CA 92106 (
Map
)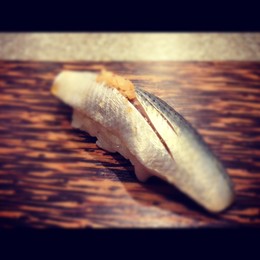 Boasting exceptionally fresh and authentic Japanese cuisine, a unique sake list, and international beer and wine, Sushi Mura at Liberty Station in Point Loma is one of San Diego's finest sushi destinations. Sushi Mura is dedicated to integrating seasonal ingredients into the regularly evolving menu, in the company of the delectable house made soy sauce. Patrons will savor sushi classics like the beloved Spicy Tuna Roll or California Roll, or more unique offerings like the Hurricane Roll with in-snow crab, cucumber, avocado, jalepeno, albacore, and crispy onion with garlic ponzu. Other mouth watering menu selections include the Hamachi Jalapeno, Teriyaki Beef Rib Eye, Asari Red Clam Miso Soup and the luscious Fried Banana Ice Cream. The interior space is warm and alluring with soothing green walls, high vaulted ceilings and modern accents, the perfect backdrop for your next exotic feast.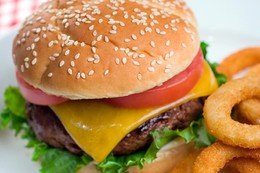 No shirt, no shoes, no problem! Recognized by CNN as one of the US's top 5 burger joints, Hodad's burgers are known by fans as the best in the west. Opened in 1969 in the laid-back Ocean Beach district of San Diego, Hodad's has now expanded into a burger empire by serving their own signature but simple baskets of burgers, fries, onion rings and milk shakes. Their uncompromising commitment to quality and service has elevated this burger joint into the top spots. Located right off the beach near the infamous Ocean Beach Pier, Hodad's is a fast food paradise within San Diego's busy dining scene.
Address: 2907 Shelter Island Dr. #110, San Diego, CA 92106 (
Map
)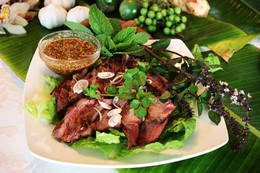 It's often said that good things come in small packages. Usually reserved for diamond rings and Mini Coopers, in this case it refers to Supannee House of Thai. Cozy and cheerful, this restaurant fills up fast with people, laughter, and of course, delicious food. Located in the quiet area of the Shelter Island Village, Supannee House of Thai cheerfully serves up traditional fare at a reasonable price. Founded by husband and wife Alec and Supannee House (get it?), this local favorite is dishing out large portions to the hungry masses that pour through their doors every day. Being a smaller location doesn't stop them from churning out quality food either, as they offer take out and even catering options if you're not in the mood to go out.
Address: 4161 Voltaire Street, San Diego, CA 92107 (
Map
)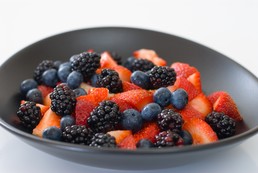 In search of a healthy eatery and marketplace that has it all and caters? Check out To the Point for breakfast, brunch, lunch or happy hour and enjoy. To the Point's philosophy is rooted in healthy choices, and their food certainly demonstrates this ideal. The café provides taste bud tantalizing fresh sandwiches, specialty salads, homemade breads and pastries, coffee, and more that you can eat in house or have delivered. To the Point makes it a point to provide fresh, healthy, and delicious food to their customers and serves such variety even the pickiest of palates will find something they're craving. Head out to Ocean Beach and relax at To the Point as you indulge your cravings without hurting your waistline or your wallet.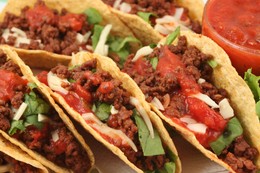 For a fresh take on authentic Mexican Food, Rancho's features healthier alternatives with options for meat eaters, vegetarians, vegans, and those with food allergies. Located just a few blocks up from Ocean Beach, Rancho's is a Mexican Natural Foods restaurant where any diet restriction can be met with ease. With meals priced between $4-$12, Rancho's has something for everybody—including flavorful, large portioned dishes like Enchiladas Verdes and Seafood Chile Relleno. Any dish can be substituted for a vegan-friendly option, meaning everyone has a chance to indulge. They even serve breakfast all day, and patrons love their Shrimp and Mushroom Omelet with Cheese. Sit outside among their garden patio for a delightful and zesty health-conscious take on Mexican Food.