North County Coastal: 38 Restaurants Found
Address: 1555 Camino Del Mar, Del Mar, CA 92014 (
Map
)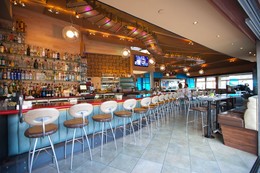 Pacifica Del Mar reflects the soothing calm of its ocean location. Perched high atop the Del Mar Plaza, the sophisticated restaurant offers a stunning visual Pacific feast to accompany Chef Christopher Idso's delightful gastronomic feats. The menu features elegant California-inspired creations that manage to be both light and clean, while still imparting a deep satisfaction. Mouthwatering options like the Barbecued Sugar-Spiced Salmon with Chinese beans and mustard sauce, Moroccan Spiced Prawns, and Filet Mignon with potato-white cheddar gratin, make for delightful dining dilemmas. Sample from Pacifica Del Mar's Wine Spectator-distinguished wine list to help make the decision-making process that much more enjoyable.
Address: 2588 South Coast Highway 101, Cardiff, CA 92007 (
Map
)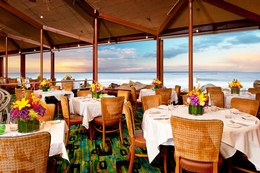 It's not hard to find eateries boasting "ocean views" in San Diego, but it is rare to find a noteworthy restaurant that happens to claim such prime oceanfront real-estate as Chart House. Picturesquely positioned along the South Coast Highway 101 (with the San Elijo Lagoon to the east), Chart House's expansive dining room faces the Pacific Ocean and plates up some of the finest sunsets around. As the waves lap upon the rocky shore before you, settle in and savor Chart House's array of hot and cold appetizers, signature seafood entrees, prime steaks, and luscious desserts. Pair the evening with any of their happy hour libations or fine wine and whiskey offerings for a well-rounded and stimulating experience.
Address: 333 North Pacific Street, Oceanside, CA 92054 (
Map
)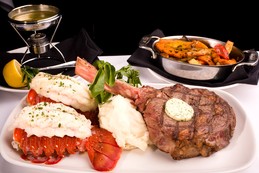 Cohn Restaurant fans take note: the San Diego restaurateur powerhouse has brought their fine dining expertise to Oceanside with their restaurant, 333 Pacific. It is an ode to Southern California, with breath-taking views of its seaside setting, innovative California cuisine, and a faultlessly stylish design aesthetic. Located on the first floor of the Wyndham Oceanfront Pier Resort, diners can feast on clever creations like Bleu Cheese Crusted Kobe Beef Meatloaf and Maine Diver Scallops seared in apple cider, while enjoying a stunning, panoramic view of the Oceanside Pier and beach. 333 Pacific promises a welcome invigoration of the North County dining scene.
Address: 1540 Camino Del Mar, Del Mar, CA 92014 (
Map
)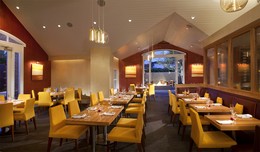 Overlooking the Pacific Ocean sits the Historic L'Auberge Hotel, the casual yet luxurious coastal hideaway in the heart of The Village of Del Mar. L'Auberge's signature restaurant, KITCHEN 1540, is a chic extension of this casual luxury, as it transforms modern American dishes into sophisticated works of art, with a farm-to-table concept using fresh, local ingredients. Behind these innovative concepts is Executive Chef Scott Thomas Dolbee, an award-winning chef who has headed KITCHEN 1540 since early 2012. KITCHEN 1540 also offers an extensive wine list and in-house cured meats accompanied by an array of cheeses, seasonal marmalades, and house-made pickles.
Address: 315 South Coast Highway 101, Encinitas, CA 92024 (
Map
)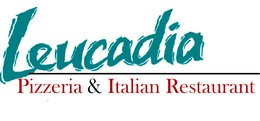 Just minutes from Moonlight Beach (off of S. Coast Highway) is Leucadia Pizzeria and Italian Restaurant, a North County local destination for classic Italian food in a relaxed setting. Bottomless baskets of freshly baked garlic bread are served complimentary to further satisfy your Italian cravings of gourmet pizzas, pastas, and submarine sandwiches. As the original location for this pizzeria establishment in Encinitas, Leucadia has been serving delectable Italian entrees for 25 years. Chef A.J. Mortazavi's culinary talent is showcased weekly as he offers test menu items which are sold throughout the week. Don't forget dessert—especially when Pastry Chef Nikki Schaeffer is the mastermind behind the classic Tiramisu or Chocolate Truffle Cake.
Address: 550 Via De La Valle, Solana Beach, CA 92075 (
Map
)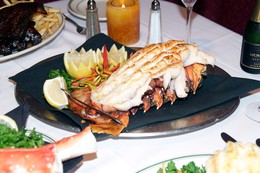 Red Tracton's is a delightful return to the vintage class and swanky sophistication of an iconic American steakhouse. The restaurant draws on the romance and nostalgia of the neighboring Del Mar Racetrack, with maroon walls, horse prints, and dark, moody lighting recalling Gatsby-era frivolity and luxury. Portions are similarly hedonistic, with thick cut steaks, such as the Del Mar Cut— a 25 oz. Prime Rib that is sure to be tomorrow's lunch. Offering colossal baked potatoes dripping with sour cream and butter, giant lobster tails, and jumbo shrimp on ice, diners should be prepared to bring their appetite! An evening at Red Tracton's is an invitation for indulgence, with all of the exhilarating satisfaction of a big win at the races.
Address: 437 South Highway 101, San Diego, CA 92075 (
Map
)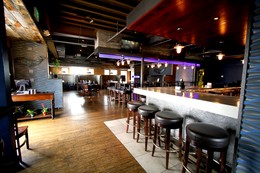 Woody's Solana Beach is Southern California dining in a nutshell. Featuring a variety of seating options, from the sleek dining room to the relaxing wine lounge, Woody's Solana Beach provides the ideal location for any event. Open for dinner nightly and lunch Tuesday through Saturday, Woody's serves a vast collection of American cuisine in the form of steaks, seafood, pasta, chops, chicken, and more. Menu standouts include the Fresh Catch selection and Seafood Paella, as well as beefy options like Baby Back Ribs and Prime New York Steak. Located on Highway 101, just a short distance away from the Pacific Ocean, this dining destination offers an engaging atmosphere with live music, trivia, and dinner specials offered throughout the week. Whether the night calls for a live Maine Lobster dinner or a festive feast on Taco Tuesday, Woody's is the place to be. Happy Hour is available daily, with assorted discounted food and beverage specials. Sunday Brunch is quite an event at Woody's, with bottomless champagne, an assortment of breakfast classics like Huevos Rancheros or Eggs Benedict, and build your own burger options. When looking for a place to have fun with friends or relax on the weekends, check out Woody's Solana Beach!
Address: 1555 Camino Del Mar #201, Del Mar, CA 92014 (
Map
)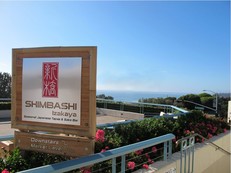 Literally meaning "New Bridge," Shimbashi Izakaya brings precision to its meaning by offering an elevated taste of classic Japanese cuisine. Located in Del Mar amongst eye-catching scenic views of the waterfront, Shimbashi Izakaya prides itself on being a casual place where one can easily unwind, similar to the Izakaya-style bars found in Tokyo, Japan. For those who enjoy fresh sushi and sashimi, Shimbashi Izakaya offers a multi-faceted selection that pairs perfectly with their fine array of sake. Shimbashi Izakaya also offers full lunch and dinner entrees that embody Japanese cuisine with a contemporary finesse.
Address: 2334 Carmel Valley Road, San Diego, CA 92014 (
Map
)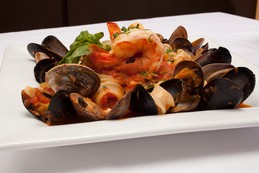 Trattoria Ponte Vecchio is a culinary escape located in scenic Del Mar where diners can experience the flavors of Northern Italy in a cozy neighborhood setting. Born and raised in Milan, Italy, Chef Daniel Nobili infuses his passion for Italian cuisine in all of his creations including the Linguine Alle Vongole-- fresh Manila clams sautéed in a white wine or red sauce or the Vitello Del Tassista-- veal scaloppini in gorgonzola cheese sauce topped with fresh pears. The menu also includes an assortment of Appetizers, Salads, Pizzas, and Chicken Entrees. Your taste buds deserve a vacation— taste the delicious cuisine of Milan and stop by Trattoria Ponte Vecchio.
Address: 12925 El Camino Real, San Diego, CA 92130 (
Map
)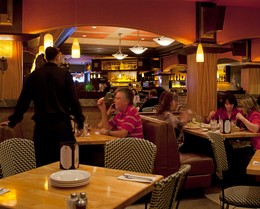 Come by and experience the finest of artisan pizzas at Sammy's Woodfired Pizza & Grill in Del Mar. They are proud to offer many mouthwateringly delicious toppings, such as truffle oil, pear, prosciutto, goat cheese, and orange blossom honey to give you a one-of-a-kind pizza experience every time. The restaurant strives to provide "healthy global cuisine" by using only the freshest of ingredients, many of which are organically and sustainably grown at local farms. Relax and bask in the sun on the newly remodeled patio while savoring a Salted Caramel Pudding or one of Sammy's famous Messy Sundaes. The restaurant is located in the fabulous Del Mar Heights Town Center, so you can spend an afternoon shopping, take in a movie, and then finish your day off with Sammy's daily Happy Hour. From 3:00p.m.until 7:00p.m., all of their craft beers and wines by the glass are discounted, and tapas are half-priced. Make sure to try some Lobster Mac 'n' Cheese, Pork Dumplings, or Chicken Lettuce Cups. Gluten-free and vegan preparations are always available, and with so many intriguing ingredients it's easy to please even the pickiest palate.