Gaslamp Quarter: 52 Restaurants Found
Address: 675 L Street, San Diego, CA 92101 (
Map
)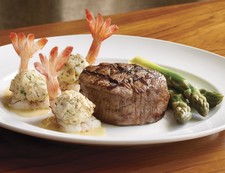 Each one of McCormick & Schmick's restaurants throughout the United States is designed to create an environment that is unique and welcoming; the one in Downtown San Diego is no different. Located in the Omni Hotel on the corner of L and 7th Street the restaurant is connected via skybridge to Petco Park. The ever-changing menu features the highest quality of steak, like the tender aged Filet Mignon as well as seafood choices from the Pacific Rim, Atlantic Ocean and Gulf of Mexico. Also, the award winning bar food is just as satisfying as the main entrees. Indulge in classic favorites like the McCormick & Schmick's Cheeseburger or the Black Mussels with roasted tomatoes and basil. Visit during Happy Hour to enjoy the bar's specialty cocktails and food options for a great price.
Address: 570 K Street, San Diego, CA 92101 (
Map
)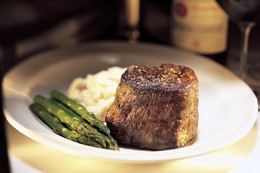 Following the success of its flagship La Jolla location, Donovan's has opened a new outpost downtown. Now the renowned service, quality, and setting that put Donovan's of La Jolla on the map can be found just steps away from the convention center, the ballpark, and the Gaslamp Quarter. As with its La Jolla counterpart, the menu showcases a variety of cuts of succulent USDA Prime steak, while offering an array of other options such as Australian rack of lamb and North Atlantic Salmon. Appetizers and salads are available to tantalize the palate before the main course, and potatoes and vegetables accompany each entrée.
Address: 322 5th Avenue, San Diego, CA 92101 (
Map
)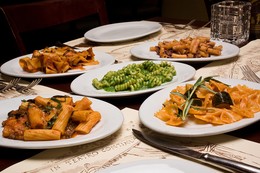 While it may be physically impossible to bring a Florentine trattoria to San Diego, Chef and Owner Martin Gonzalez has come remarkably close. Acqua Al 2 is the sister restaurant of the original Acqua Al 2, located on the Via della Vigna Vecchia in Florence. Using the same menu, recipes, and cooking techniques, Acqua Al 2 offers authentic Tuscan-style dining right in the heart of San Diego's Gaslamp district. The charming ambiance hints of old world Italy, while the aromatic and flavorful dishes exude authenticity. Anyone considering an escape to Italy should first pay a visit to this local favorite.
Address: 425 Island Avenue, San Diego, CA 92101 (
Map
)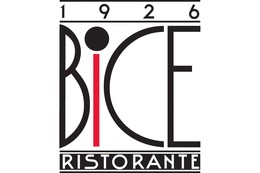 BiCE Ristorante skillfully fuses the elegance and trend-setting gusto of modern Europe in the historic San Diego Gaslamp Quarter, while introducing patrons to contemporary Italian cuisine melded with California ingredients. Executive Chef Mario Cassineri has created a menu that entices palates with amazing flavor combinations as his attention to detail and presentation mesmerize guests. Start off the night with the Prosciutto con Burrata, 24-month aged prosciutto paired with creamy burrata cheese that will surely tantalize taste buds with its perfected meat-and-cheese combination. Indulge in the Orzotto all'Aragosta e Burratina: "risotto style" barley with Maine Lobster, fresh tomato and burrata cheese, which cleverly mixes sustainable ingredients with Italian fare. Not only does BiCE have a fully equipped bar that serves specialty cocktails and a list of impressive wines, they also offer a Cheese Bar staffed with a knowledgeable Cheese Sommelier that will open up the taste buds of even the most discerning fromage connoisseur. BiCE Ristorante in the Gaslamp Quarter insures guests will experience an unparalleled union of traditional and modern Italian technique set in a chic and classy environment.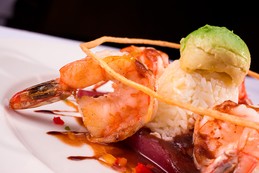 La Fiesta is a Mexican restaurant located in the heart of the Gaslamp. Just a few blocks away from the MTS trolley station it is an easy commute, and well worth the trip. Patrons can find themselves in a relaxed setting that is acceptable for all ages. The decoration involves both an elegant dining setting and a more casual area that includes a full bar. The margaritas are big hits so it is a great place to come for a drink after work with. All the food is served fresh and original as Chef Raul Degadillo puts a San Diego spin on traditional dishes. Enter hungry and leave full. They even have DJs spinning a mix of Salsa, Reggaeton, and Top 40 from Thursday to Saturday.
Address: 835 4th Avenue, San Diego, CA 92101 (
Map
)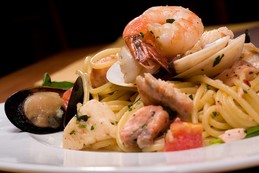 It is the very presence of charismatic Master Chef Roberto Bernardoni and his lovely wife, Chef Patrizia Branchi that sets Operacaffe apart from the countless "authentic" Italian eateries downtown. The first ingredient in all of Chef Bernadoni's dishes is his "cuore", his heart and passion for his trade. This is splendidly reflected in the careful presentations, wistful aromas, and creative tastes of their traditional dishes. Allow your taste buds to be transported to Italy by thin crust pizzas, salads, featuring fresh Italian cheeses like Parmigiano Reggiano, and herby and flavorful pasta and second course dishes. Chef Bernardoni will be delighted if you select any one of his handsome desserts.
Address: 565 5th Avenue, San Diego, CA 92101 (
Map
)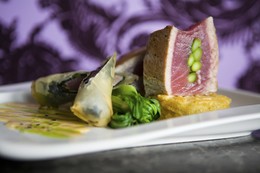 Blue Point was the first seafood and oyster bar to open in the Gaslamp over a decade ago, and it remains one of the very best. The restaurant pays special attention to interpreting seafood classics in fresh ways that delight all the senses. Specialties extend to a selection of steak and chops, so that both the menu and interior call to mind an old fashioned supper club with nautical flair. A striking and impressively well-stocked antique bar completes the relaxed elegance that keeps Blue Point on the Gaslamp's favored list.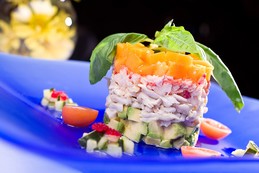 It's often hard to choose a restaurant on 5th Avenue in the Gaslamp. There are many enticing hostesses with even more enticing menus on display out front, but with so many options, it can still be a difficult choice to make.  Luckily, there's one restaurant on 5th that emits a radiant glow of friendly service, quality food, and reasonable prices. Chianti has been a 5th Avenue mainstay for nearly a decade for many reasons, including the knowledgeable staff and fresh, delicious, authentic Italian food. The décor is elegant and relaxing, with paintings of the Italian countryside adorning the walls and elegant chandeliers gracing the ceilings. Stop by soon to see what the glow is about!
Address: 901 5th Avenue, San Diego, CA 92101 (
Map
)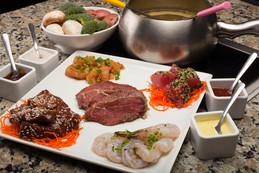 The Melting Pot is a one-of-a-kind restaurant giving guests the opportunity to dip to their hearts' content – in fondue, that is. Boasting an unbelievably decadent menu of cheese, broth, and chocolate-based fondue options, diners are armed with everything they need to satisfy that certain craving for something sweet or savory. Home in the Gaslamp Quarter's very first skyscraper, The Melting Pot's chic décor hearkens back to a golden era of opulence, while maintaining a contemporary air of casual elegance. Join family and friends around the Melting Pot table and partake in the joyous style of dining that is fondue.
Address: 827 5th Avenue, San Diego, CA 92101 (
Map
)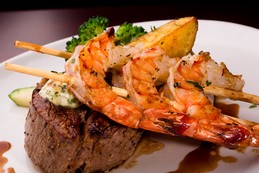 There is a surplus when it comes to the average run of the mill "Bar and Grill" in San Diego. Fortunately, if you're looking for one that will satiate your craving for some good ol' American comfort food while still receiving fine dining service, then Urban Bar and Grill is right up your alley. Outside, the patio seating area is filled with content Happy Hour goers imbibing as they dive into their starters. This seating is ideal for out-of-towners and locals alike who wish to be at the center of the stimulating streets of the Gaslamp Quarter. Inside, flat screens are mindfully positioned throughout to ensure restaurant goers can watch sports as they dine, because frankly, what would a bar and grill be without this focal detail? Take a glance at the menu, and you can let out a sigh of relief because there is literally something for everyone. The menu is diverse, and you can choose from some characteristic bar food such as Onion Rings or the innovative Truffled Macaroni and Cheese with bacon. No matter what you decide to munch on at this stellar spot, you will leave more than satisfied and ready to hit the downtown streets.