Private Room: 92 Restaurants Found
Address: 4340 La Jolla Village Drive, San Diego, CA 92122 (
Map
)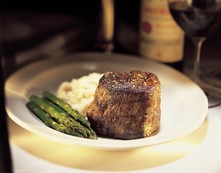 Donovan's Steak and Chop house offers a refined setting filled with upscale class and elegance. The menu showcases a variety of cuts of succulent USDA Prime steak, while offering a variety of other options from Australian rack of lamb to North Atlantic Salmon. Appetizers and salads tantalize the palate before the main course, while potatoes and vegetables—always complimentary—accompany each entrée. An award-winning wine list offers an astounding selection of both well-known and boutique wines across an equally varied price range, and gracious service, complimentary valet parking, and VIP treatment are the icing on the cake.
Address: 675 L Street, San Diego, CA 92101 (
Map
)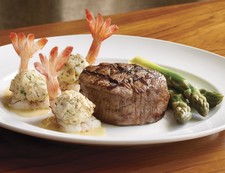 Each one of McCormick & Schmick's restaurants throughout the United States is designed to create an environment that is unique and welcoming; the one in Downtown San Diego is no different. Located in the Omni Hotel on the corner of L and 7th Street the restaurant is connected via skybridge to Petco Park. The ever-changing menu features the highest quality of steak, like the tender aged Filet Mignon as well as seafood choices from the Pacific Rim, Atlantic Ocean and Gulf of Mexico. Also, the award winning bar food is just as satisfying as the main entrees. Indulge in classic favorites like the McCormick & Schmick's Cheeseburger or the Black Mussels with roasted tomatoes and basil. Visit during Happy Hour to enjoy the bar's specialty cocktails and food options for a great price.
Address: 1555 Camino Del Mar, Del Mar, CA 92014 (
Map
)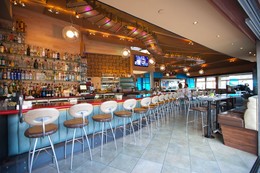 Pacifica Del Mar reflects the soothing calm of its ocean location. Perched high atop the Del Mar Plaza, the sophisticated restaurant offers a stunning visual Pacific feast to accompany Chef Christopher Idso's delightful gastronomic feats. The menu features elegant California-inspired creations that manage to be both light and clean, while still imparting a deep satisfaction. Mouthwatering options like the Barbecued Sugar-Spiced Salmon with Chinese beans and mustard sauce, Moroccan Spiced Prawns, and Filet Mignon with potato-white cheddar gratin, make for delightful dining dilemmas. Sample from Pacifica Del Mar's Wine Spectator-distinguished wine list to help make the decision-making process that much more enjoyable.
Address: 8970 University Center Lane, La Jolla, CA 92122 (
Map
)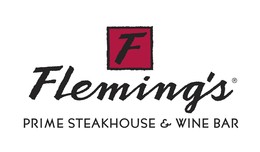 Fleming's Prime Steakhouse & Wine Bar La Jolla is a continuing gala of extraordinary food and wine. Patrons can pamper their appetites with the highest quality aged prime beef and discern new flavors with its award-winning wine list, comprised of 100 wines by the glass and a first-rate Reserve List. Famous for its, warm alluring atmosphere and the highest consideration to detail, Fleming's Prime Steakhouse & Wine Bar La Jolla features a luxurious dining area constructed around an exhibition kitchen and extensive bar. Adjoining the central dining area are private dining rooms that can comfortably accommodate small or large parties. Fleming's Prime Steakhouse & Wine Bar La Jolla's dynamic environment, exceptional service, and devotion to distinction turn an evening out into unforgettable memories.
Address: 1955 Morena Blvd., San Diego, CA 92110 (
Map
)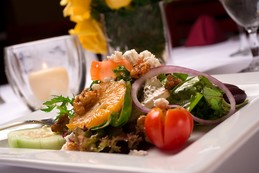 Italian rusticity meets modern sophistication at Baci Ristorante, where an Old World appreciation for quality and service marries seamlessly with contemporary style and warmth. The rich, mahogany bar sets an elegant yet unassuming tone, while the classic Italian cuisine menu showcases the brilliance of fresh seafood, succulent meat, and rich accompaniments. Dine in the subtly modern dining room surrounded by art deco accents and crisp white linens, or dine al fresco on the romantic patio. No matter where you sit, a decadent and satisfying meal is sure to be had.
Address: 329 Market Street, San Diego, CA 92101 (
Map
)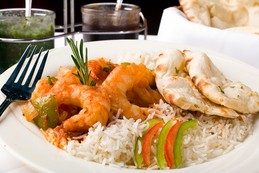 Royal India is where to go when you want to dine like kings and queens. The Gaslamp area restaurant serves authentic Northern Indian cuisine in a refreshing, elegant setting. An outdoor patio offers prime views of downtown foot traffic, while inside, the tall ceilings and open space give the feel of a modern palace, complete with regal décor imported from India. Ornate chandeliers cast an elegant glow, while a cascading waterfall offers a backdrop of serenity. The menu is as rich as its surroundings, with flavorful curries, tandoori kababs, and a tempting array of fresh tandoor-baked breads. If you're unable to make your mind up about the menu, visit during lunch or on Monday evenings, when over 20 dishes are offered buffet-style.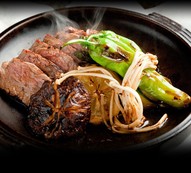 Over the years, it has become quite common knowledge that Nobu is simply one of the top destinations for truly fine sushi and Japanese-Fusion cuisine in San Diego. Located within the Hard Rock Hotel on Fifth Avenue, this is a hot spot for tourists, and the Gaslamp Quarter is always bustling with locals in search of a good meal. With more than forty sushi and sashimi options, in addition to a broad selection of specialty tempura, salads, special cold dishes, brick oven entrees, and many different hot dishes, including tobanyaki-style beef, vegetables, mixed seafood or tofu, the possibilities are seemingly endless. Tobanyaki, one of the more unique aspects of Nobu, is a cooking style which involves roasting the ingredients, usually premium beef, on a hot ceramic plate, radiating heat long after being removed from the ovens. Overall, the presentation is entertaining and produces quite tender morsels, full of flavor and piping hot. Once the main courses are gone, be sure to peruse the dessert menu for new, innovative creations that are sure to delight the taste buds and intrigue the mind. For those in search of a few pieces of sushi and a cocktail or two before committing to a large meal, Nobu also offers a superb Happy Hour menu featuring special prices on select sake, wine, beer and specialty drinks, the perfect precursors to a delicious dinner. To all who appreciate the authentic experience of fine Japanese dining and hospitality, add Nobu to your list of things to do in Downtown San Diego.
Peohe's captures the essence of Southern California dining with its stunning bay front views, Pacific Rim cuisine menu, and chic tropical vibe. This Coronado Island destination is ideally situated just steps from the Ferry Landing and offers picture-perfect views of the Downtown San Diego skyline, as well as an endless parade of passing boats. Peohe's menu celebrates the sea by showcasing the flavors of the Pacific; island cooking techniques are married with tropical accents for dishes that are bold in flavor and freshness. Sushi enthusiasts appreciate Peohe's selection of fresh nigiri, sashimi, specialty rolls, and platters. Likewise, meat lovers rejoice over cuts like the 16oz Callahan Cut Prime Rib and the Summer Truffle Filet Mignon. Whether you drive across the iconic Coronado Bay Bridge or catch a ride on a water taxi, visit Peohe's for a taste of San Diego.
Address: 6009 Paseo Delicias, Rancho Santa Fe, CA 92091 (
Map
)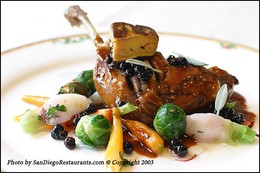 Picture a romantic retreat in the French countryside where days conclude with glowing fireplaces and elegant meals, and you will have the essence of Mille Fleurs. The restaurant, which is located on a small estate off a windy road in Rancho Santa Fe, offers a warm and charming atmosphere that plays host to stunning haute cuisine. Chef Martin Wosele's menu, which changes daily, delicately melds European culinary traditions with local California ingredients. The result is sensational and exquisite fine dining which, as evidenced by numerous awards and national recognition, makes Mille Fleurs one of the most significant dining establishments in San Diego.
Address: 1298 Prospect Street, La Jolla, CA 92037 (
Map
)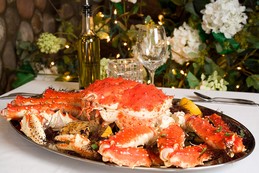 Perched atop an ocean bluff, Crab Catcher in La Jolla overlooks Seals Beach, a little sublet that thousands of tourists come by to visit annually. With a spectacular view and sensational food that is procured straight from the sea, Crab Catcher serves only the best fresh dishes. Keeping to the 100-mile radius philosophy, Chef Jon Burwell hires local commercial fishermen and harvests only the freshest ingredients from local farms and farmers markets to create the kind of dishes that will project surprise and wonder onto diner's faces. With that in mind, the relaxed and quiet ambiance of Crab Catcher creates the kind of vibe that will have first time visitors coming back again and again.