Tasting Menu: 29 Restaurants Found
Address: 2051 Shelter Island Drive, San Diego, CA 92106 (
Map
)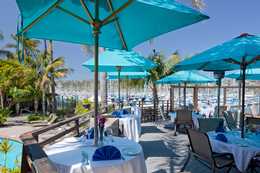 Blue Wave Bar and Grill, tucked inside the Best Western Island Palms Hotel, boasts of all the delights coastal San Diego has to offer. Providing waterfront dining on picturesque Shelter Island, it serves as a tropically inspired destination with all the fitting accommodations. While selecting from any of the restaurant's stunning breakfast, lunch, and dinner menus, or visiting for its popular happy hour, diners can take in the pleasures of the restaurant's lovely outdoor patio and views of the hotel's private marina. Executive Chef Marc Brislin crafts a menu ranging from macadamia-crusted halibut to oven roasted Filet Mignon with shitake mushroom demi-glace and everything in between. Whether it be a sampling of one of the many appetizing small plates, an elongated happy hour in the lounge, or a sumptuous evening meal, Blue Wave Bar and Grill invites you to come and stay awhile.
Address: 322 5th Avenue, San Diego, CA 92101 (
Map
)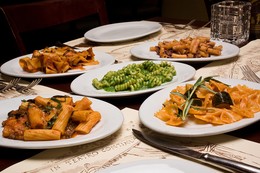 While it may be physically impossible to bring a Florentine trattoria to San Diego, Chef and Owner Martin Gonzalez has come remarkably close. Acqua Al 2 is the sister restaurant of the original Acqua Al 2, located on the Via della Vigna Vecchia in Florence. Using the same menu, recipes, and cooking techniques, Acqua Al 2 offers authentic Tuscan-style dining right in the heart of San Diego's Gaslamp district. The charming ambiance hints of old world Italy, while the aromatic and flavorful dishes exude authenticity. Anyone considering an escape to Italy should first pay a visit to this local favorite.
Address: 333 North Pacific Street, Oceanside, CA 92054 (
Map
)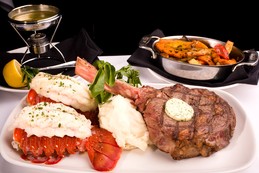 Cohn Restaurant fans take note: the San Diego restaurateur powerhouse has brought their fine dining expertise to Oceanside with their restaurant, 333 Pacific. It is an ode to Southern California, with breath-taking views of its seaside setting, innovative California cuisine, and a faultlessly stylish design aesthetic. Located on the first floor of the Wyndham Oceanfront Pier Resort, diners can feast on clever creations like Bleu Cheese Crusted Kobe Beef Meatloaf and Maine Diver Scallops seared in apple cider, while enjoying a stunning, panoramic view of the Oceanside Pier and beach. 333 Pacific promises a welcome invigoration of the North County dining scene.
Mistral, located in the luxurious Loews Resort on Coronado Bay, features award-winning dining attracting locals and resort guests alike. Accomplished Chef de Cuisine Patrick Ponsaty offers fine French cuisine infused with Mediterranean flavors set to serene ocean views. Take in the ocean breeze on the patio or dine indoors next to one of the many large windows and bask in the sophisticated and elegant décor. Mistral allows guests to indulge in a variety of ways: choose the more casual bar bites offered in the lounge, the classic but seasonal-inspired dinner menu or the seasonal tasting menu— no matter what you choose, all of your senses will be enlightened at Mistral.
Address: 565 5th Avenue, San Diego, CA 92101 (
Map
)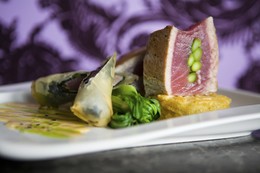 Blue Point was the first seafood and oyster bar to open in the Gaslamp over a decade ago, and it remains one of the very best. The restaurant pays special attention to interpreting seafood classics in fresh ways that delight all the senses. Specialties extend to a selection of steak and chops, so that both the menu and interior call to mind an old fashioned supper club with nautical flair. A striking and impressively well-stocked antique bar completes the relaxed elegance that keeps Blue Point on the Gaslamp's favored list.
Address: 6009 Paseo Delicias, Rancho Santa Fe, CA 92091 (
Map
)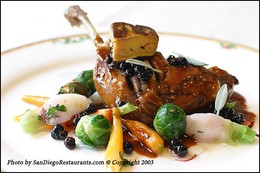 Picture a romantic retreat in the French countryside where days conclude with glowing fireplaces and elegant meals, and you will have the essence of Mille Fleurs. The restaurant, which is located on a small estate off a windy road in Rancho Santa Fe, offers a warm and charming atmosphere that plays host to stunning haute cuisine. Chef Martin Wosele's menu, which changes daily, delicately melds European culinary traditions with local California ingredients. The result is sensational and exquisite fine dining which, as evidenced by numerous awards and national recognition, makes Mille Fleurs one of the most significant dining establishments in San Diego.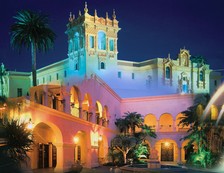 The minute you step into The Prado you know you've entered into a world like no other. Located in the historic House of Hospitality in Balboa Park, the restaurant offers four main dining areas. Each has its own distinctive décor and ambiance: the Terrace features outdoor seating, the Courtyard room overlooks the courtyard and fountain, the Solarium overlooks the Terrace and features skylights, and the Lounge serves up two happy hours with several signature drinks. The California cuisine is expertly prepared, and includes Pan Roasted Sea Bass with cauliflower and truffle puree and Braised Beef Boneless Shortrib with Point Reyes blue cheese foam.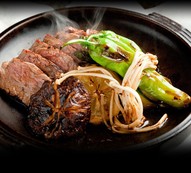 Over the years, it has become quite common knowledge that Nobu is simply one of the top destinations for truly fine sushi and Japanese-Fusion cuisine in San Diego. Located within the Hard Rock Hotel on Fifth Avenue, this is a hot spot for tourists, and the Gaslamp Quarter is always bustling with locals in search of a good meal. With more than forty sushi and sashimi options, in addition to a broad selection of specialty tempura, salads, special cold dishes, brick oven entrees, and many different hot dishes, including tobanyaki-style beef, vegetables, mixed seafood or tofu, the possibilities are seemingly endless. Tobanyaki, one of the more unique aspects of Nobu, is a cooking style which involves roasting the ingredients, usually premium beef, on a hot ceramic plate, radiating heat long after being removed from the ovens. Overall, the presentation is entertaining and produces quite tender morsels, full of flavor and piping hot. Once the main courses are gone, be sure to peruse the dessert menu for new, innovative creations that are sure to delight the taste buds and intrigue the mind. For those in search of a few pieces of sushi and a cocktail or two before committing to a large meal, Nobu also offers a superb Happy Hour menu featuring special prices on select sake, wine, beer and specialty drinks, the perfect precursors to a delicious dinner. To all who appreciate the authentic experience of fine Japanese dining and hospitality, add Nobu to your list of things to do in Downtown San Diego.
Address: 11480 North Torrey Pines Road, San Diego, CA 92037 (
Map
)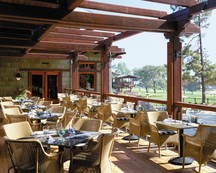 Nestled just above the scenic ocean bluffs of La Jolla, A.R. Valentien inside The Lodge at Torrey Pines features innovative California cuisine in a truly spectacular setting. Executive Chef Jeff Jackson conveys his market driven approach with seasonal ingredients from organic farms, orchards, and local fisherman. Wine lovers will rejoice in the extensive wine list boasting a vast collection of regional varietals from a string of California wineries. Just beyond the entrance, with its charming overhanging foliage, the interior of the restaurant showcases American Craftsman design with features like beautiful exposed beams and stained-glass lanterns, as well as selected artwork from famed Botanical Artist, Albert R.Valentien. The Lodge at Torrey Pines has held the esteemed AAA Five Diamond award for 10 consecutive years, and this highly acclaimed restaurant follows suit with timeless elegance and impeccable service. With picturesque views of the lush golf course, towering forest trees, and the stunning Pacific horizon, A.R. Valentien is the perfect backdrop for your next special occasion.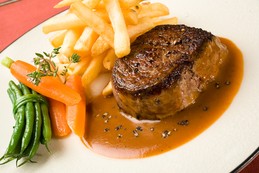 Since opening in 1998, Tapenade has established itself as a La Jolla institution. Diners frequent the sophisticated establishment for acclaimed chef Jean-Michel Diot's Provençal-style French cooking. Diot, who comes to San Diego after a successful career in Paris and New York, offers a consistently award-winning menu, while Tapenade's welcoming atmosphere and excellent service complement the cuisine. For an exceptional experience, Diot offers a five-course tasting menu with wine pairings, offered daily.