Valet Parking: 58 Restaurants Found
Address: 4340 La Jolla Village Drive, San Diego, CA 92122 (
Map
)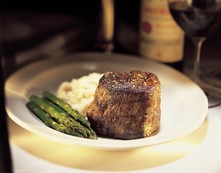 Donovan's Steak and Chop house offers a refined setting filled with upscale class and elegance. The menu showcases a variety of cuts of succulent USDA Prime steak, while offering a variety of other options from Australian rack of lamb to North Atlantic Salmon. Appetizers and salads tantalize the palate before the main course, while potatoes and vegetables—always complimentary—accompany each entrée. An award-winning wine list offers an astounding selection of both well-known and boutique wines across an equally varied price range, and gracious service, complimentary valet parking, and VIP treatment are the icing on the cake.
Address: 565 5th Avenue, San Diego, CA 92101 (
Map
)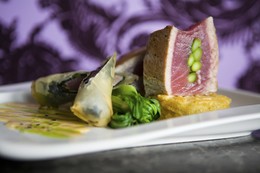 Blue Point was the first seafood and oyster bar to open in the Gaslamp over a decade ago, and it remains one of the very best. The restaurant pays special attention to interpreting seafood classics in fresh ways that delight all the senses. Specialties extend to a selection of steak and chops, so that both the menu and interior call to mind an old fashioned supper club with nautical flair. A striking and impressively well-stocked antique bar completes the relaxed elegance that keeps Blue Point on the Gaslamp's favored list.
Address: 675 L Street, San Diego, CA 92101 (
Map
)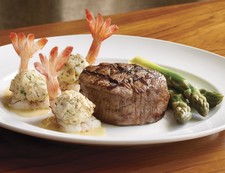 Each one of McCormick & Schmick's restaurants throughout the United States is designed to create an environment that is unique and welcoming; the one in Downtown San Diego is no different. Located in the Omni Hotel on the corner of L and 7th Street the restaurant is connected via skybridge to Petco Park. The ever-changing menu features the highest quality of steak, like the tender aged Filet Mignon as well as seafood choices from the Pacific Rim, Atlantic Ocean and Gulf of Mexico. Also, the award winning bar food is just as satisfying as the main entrees. Indulge in classic favorites like the McCormick & Schmick's Cheeseburger or the Black Mussels with roasted tomatoes and basil. Visit during Happy Hour to enjoy the bar's specialty cocktails and food options for a great price.
Address: 8970 University Center Lane, La Jolla, CA 92122 (
Map
)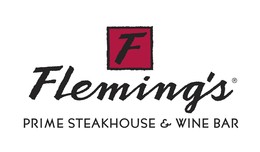 Fleming's Prime Steakhouse & Wine Bar La Jolla is a continuing gala of extraordinary food and wine. Patrons can pamper their appetites with the highest quality aged prime beef and discern new flavors with its award-winning wine list, comprised of 100 wines by the glass and a first-rate Reserve List. Famous for its, warm alluring atmosphere and the highest consideration to detail, Fleming's Prime Steakhouse & Wine Bar La Jolla features a luxurious dining area constructed around an exhibition kitchen and extensive bar. Adjoining the central dining area are private dining rooms that can comfortably accommodate small or large parties. Fleming's Prime Steakhouse & Wine Bar La Jolla's dynamic environment, exceptional service, and devotion to distinction turn an evening out into unforgettable memories.
Address: 2588 South Coast Highway 101, Cardiff, CA 92007 (
Map
)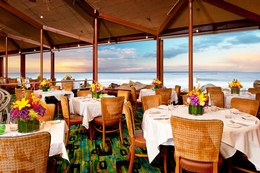 It's not hard to find eateries boasting "ocean views" in San Diego, but it is rare to find a noteworthy restaurant that happens to claim such prime oceanfront real-estate as Chart House. Picturesquely positioned along the South Coast Highway 101 (with the San Elijo Lagoon to the east), Chart House's expansive dining room faces the Pacific Ocean and plates up some of the finest sunsets around. As the waves lap upon the rocky shore before you, settle in and savor Chart House's array of hot and cold appetizers, signature seafood entrees, prime steaks, and luscious desserts. Pair the evening with any of their happy hour libations or fine wine and whiskey offerings for a well-rounded and stimulating experience.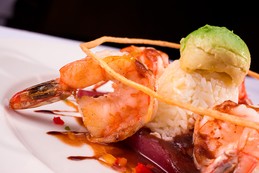 La Fiesta is a Mexican restaurant located in the heart of the Gaslamp. Just a few blocks away from the MTS trolley station it is an easy commute, and well worth the trip. Patrons can find themselves in a relaxed setting that is acceptable for all ages. The decoration involves both an elegant dining setting and a more casual area that includes a full bar. The margaritas are big hits so it is a great place to come for a drink after work with. All the food is served fresh and original as Chef Raul Degadillo puts a San Diego spin on traditional dishes. Enter hungry and leave full. They even have DJs spinning a mix of Salsa, Reggaeton, and Top 40 from Thursday to Saturday.