Lounge / Bar: 146 Restaurants Found
Address: 675 L Street, San Diego, CA 92101 (
Map
)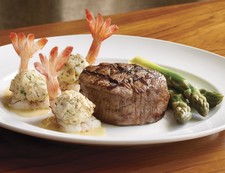 Each one of McCormick & Schmick's restaurants throughout the United States is designed to create an environment that is unique and welcoming; the one in Downtown San Diego is no different. Located in the Omni Hotel on the corner of L and 7th Street the restaurant is connected via skybridge to Petco Park. The ever-changing menu features the highest quality of steak, like the tender aged Filet Mignon as well as seafood choices from the Pacific Rim, Atlantic Ocean and Gulf of Mexico. Also, the award winning bar food is just as satisfying as the main entrees. Indulge in classic favorites like the McCormick & Schmick's Cheeseburger or the Black Mussels with roasted tomatoes and basil. Visit during Happy Hour to enjoy the bar's specialty cocktails and food options for a great price.
Address: 2051 Shelter Island Drive, San Diego, CA 92106 (
Map
)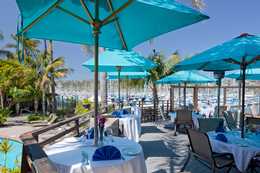 Blue Wave Bar and Grill, tucked inside the Best Western Island Palms Hotel, boasts of all the delights coastal San Diego has to offer. Providing waterfront dining on picturesque Shelter Island, it serves as a tropically inspired destination with all the fitting accommodations. While selecting from any of the restaurant's stunning breakfast, lunch, and dinner menus, or visiting for its popular happy hour, diners can take in the pleasures of the restaurant's lovely outdoor patio and views of the hotel's private marina. Executive Chef Marc Brislin crafts a menu ranging from macadamia-crusted halibut to oven roasted Filet Mignon with shitake mushroom demi-glace and everything in between. Whether it be a sampling of one of the many appetizing small plates, an elongated happy hour in the lounge, or a sumptuous evening meal, Blue Wave Bar and Grill invites you to come and stay awhile.
Address: 570 K Street, San Diego, CA 92101 (
Map
)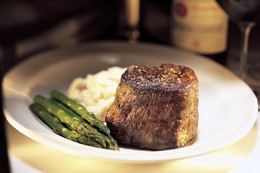 Following the success of its flagship La Jolla location, Donovan's has opened a new outpost downtown. Now the renowned service, quality, and setting that put Donovan's of La Jolla on the map can be found just steps away from the convention center, the ballpark, and the Gaslamp Quarter. As with its La Jolla counterpart, the menu showcases a variety of cuts of succulent USDA Prime steak, while offering an array of other options such as Australian rack of lamb and North Atlantic Salmon. Appetizers and salads are available to tantalize the palate before the main course, and potatoes and vegetables accompany each entrée.
Address: 322 5th Avenue, San Diego, CA 92101 (
Map
)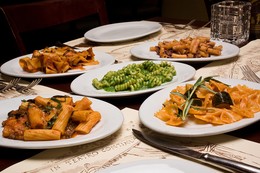 While it may be physically impossible to bring a Florentine trattoria to San Diego, Chef and Owner Martin Gonzalez has come remarkably close. Acqua Al 2 is the sister restaurant of the original Acqua Al 2, located on the Via della Vigna Vecchia in Florence. Using the same menu, recipes, and cooking techniques, Acqua Al 2 offers authentic Tuscan-style dining right in the heart of San Diego's Gaslamp district. The charming ambiance hints of old world Italy, while the aromatic and flavorful dishes exude authenticity. Anyone considering an escape to Italy should first pay a visit to this local favorite.
Address: 1555 Camino Del Mar, Del Mar, CA 92014 (
Map
)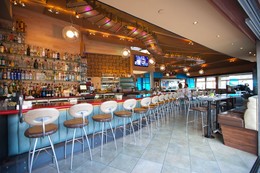 Pacifica Del Mar reflects the soothing calm of its ocean location. Perched high atop the Del Mar Plaza, the sophisticated restaurant offers a stunning visual Pacific feast to accompany Chef Christopher Idso's delightful gastronomic feats. The menu features elegant California-inspired creations that manage to be both light and clean, while still imparting a deep satisfaction. Mouthwatering options like the Barbecued Sugar-Spiced Salmon with Chinese beans and mustard sauce, Moroccan Spiced Prawns, and Filet Mignon with potato-white cheddar gratin, make for delightful dining dilemmas. Sample from Pacifica Del Mar's Wine Spectator-distinguished wine list to help make the decision-making process that much more enjoyable.