Free Wi-Fi: 16 Restaurants Found
Narrow Results: By Popularity | By Name | By Price | By Location
1 2
Address: 835 4th Avenue, San Diego, CA 92101 (
Map
)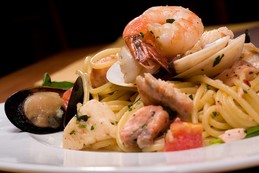 It is the very presence of charismatic Master Chef Roberto Bernardoni and his lovely wife, Chef Patrizia Branchi that sets Operacaffe apart from the countless "authentic" Italian eateries downtown. The first ingredient in all of Chef Bernadoni's dishes is his "cuore", his heart and passion for his trade. This is splendidly reflected in the careful presentations, wistful aromas, and creative tastes of their traditional dishes. Allow your taste buds to be transported to Italy by thin crust pizzas, salads, featuring fresh Italian cheeses like Parmigiano Reggiano, and herby and flavorful pasta and second course dishes. Chef Bernardoni will be delighted if you select any one of his handsome desserts.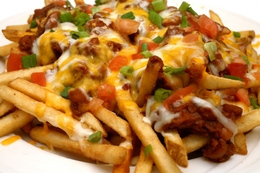 Family owned and operated since the first day of business in 1940, El Indio offers traditional Mexican dishes in the midst of San Diego's Little Italy. Originally, founder Ralph Pesqueira Sr. opened El Indio as a home-made tortilla factory, and during World War II, evolved by popular demand to provide ready to eat lunches for neighboring factories in the area, creating the very first "taquitos" in San Diego. Since then, the location has changed and a full menu of Sonora-style Mexican dishes has been put in place featuring recipes that have been passed down and perfected for more than three generations. El Indio is known around the world for providing care packages to troops in Vietnam and Desert Storm, local politicians in Congress, and even a couple of U.S. presidents. Needless to say, family traditions, hard work, and delicious food have placed El Indio on a pedestal of casual excellence and the successful business shows no signs of stopping its rise.
Address: 1 Market Place, San Diego, CA 92101 (
Map
)
For years, diners have been heading to Seaport Village for a day of fresh air, shopping, and amazing dining. Many have already discovered the delectable cuisine at Sally's Seafood on the Water, while others haven't yet experienced the unique cuisine of Chef Sarah Linkenheil. While Sally's is renowned for its seafood, shellfish, and sushi, it also serves excellent soups, salads, and meat dishes that have mouths watering as soon as the menu is opened. Weekly specials and happy hours make the restaurant an ideal location for a quick bite after work, and there is a large selection at the bar to help us all unwind after a long day. Whether it's for a special occasion, family outing, or a night out with friends, Sally's atmosphere, cuisine, and service make it one of the most popular dining destinations near the Manchester Grand Hyatt.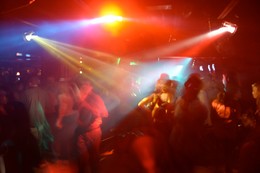 Are you looking for an event venue that will touch all of your senses? Centrally located in Downtown San Diego, the LoungeSD is one of the newest scenes in San Diego County. The venue incorporates designer furniture, an urban interior, a built in bar, projector screens, and state of the art sound and lighting systems. This locale creates the ambiance of the San Diego night life, while providing you with privacy of your own home. The LoungeSD also has a fully equipped kitchen and welcomes outside catering. When you enter this locale, you will feel the elegance of the modern décor. It provides the comfort and privacy you want for your special occasion.
Narrow Results: By Popularity | By Name | By Price | By Location
1 2