Hillcrest & Uptown: 28 Restaurants Found
Address: 4090 Adams Avenue, San Diego, CA 92116 (
Map
)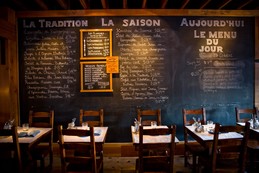 Visit the heart of Kensington for a taste of France with Owner and Chef Ken Irvine's Bleu Boheme. Designed to reflect the traditional French eatery of a bygone era, the Bleu Boheme dining room is rustic and inviting. Exposed beam ceilings and pale stone walls are complemented by simple furnishings and understated accent pieces. The ever-evolving daily menu serves as an art installation of sorts, as it is scribed on a wall-sized chalk board. Guests cozy up in the intimate dining room and peruse the classic menu that includes such specialties as Coq au Vin, Escargot a la Portugaise, and Moules Frites. In addition to its well orchestrated dinner menu, Bleu Boheme also serves brunch on the weekends and features lunch daily. Chef Irvine is continually improving upon his already inspired menu, ensuring guests always enjoy fresh flavors and intriguing combinations.
Address: 860 West Washington Street, San Diego, CA 92103 (
Map
)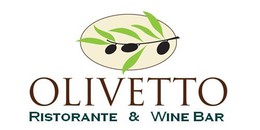 Located in the newly renovated Paseo de Mission Hills is Olivetto Ristorante & Wine Bar. Specializing in modern Italian fare and utilizing only the freshest seasonal ingredients, guests can revel in Olivetto's cozy ambiance of exposed brick, dark wood, and rustic toned décor. Serving both lunch and dinner seven days a week, patrons can experience a complete Italian meal day and night, or just stop in to enjoy a glass of wine after a long day. The inviting atmosphere is the perfect setting to enjoy a meal, whether as a night out on the town with friends, or a romantic evening with a significant other.
Address: 3739 6th Avenue Suite B, San Diego, CA 92109 (
Map
)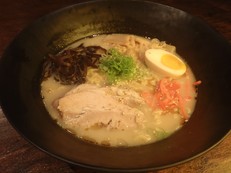 Yakitori Izakaya Tec Chan is the place to go in Hillcrest for an authentic Japanese meal. The menu spans a wide range of cuisine. Classic Yakitori such as Beef Tongue, Quail Egg, and Asparagus Bacon offer diners a tasty snack, while an array of salads, sautéed dishes, ramen, udon, and soba will satiate any appetite. Expertly prepared sushi is also available to round out any meal. Beverages include Sapporo on draft as well as bottled Asahi, Sapporo Premium, Koshihikari – Echigo -, and Orion on the beer side. Soju is available in both barley and sweet potato variety, as are a half-dozen sake choices and Chu-Hi. The Japanese soft drink Calpico is also available for those looking for something free of alcohol. For a taste of the land of the rising sun in uptown San Diego, stop in at Yakitori Izakaya Tec Chan.
Address: 3001 University Avenue, San Diego, CA 92104 (
Map
)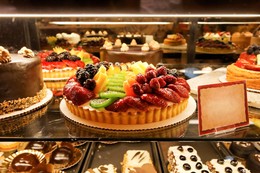 Heaven Sent Desserts in San Diego's North Park district is legitimately a slice of heaven right here in California. It's fresh in house made desserts are imaginative and absolutely delicious. Whether you're looking for a romantic evening for two, a group celebration, or just feel like curling up on one of their plush couches with a book, a slice of chocolate decadence or a fruity tart and some coffee, you are in store for a fabulous time. The staff is friendly and welcoming, as is the ambiance. Heaven Sent also caters and loves enhancing any celebration you may be having by creating a cake or dessert especially for you. Come sit on cloud 9 and enjoy your time at Heaven Sent. They even have desserts happy hour every day!
Address: 3085 University Avenue, San Diego, CA 92104 (
Map
)
Creative pizzas, craft beer, and the perfect environment to gather round with friends and family have been key players in the rise of North Park's URBN Coal Fired Pizza. Add in the unique coal fire baking method used to generate such delicious food and you have a complete recipe for success. From assorted cheese and meat boards, to coal fired wings, home made meatballs and fresh signature salads, URBN provides the perfect accompaniments specialty pizzas like the Gouda Garlic Alfredo, Eggplant Parmesan, Fresh Clam, and Mashed Potato. That's right, Mashed Potato pizza with mozzarella, bacon and parmesan. Essentially, there is no place quite like URBN Coal Fired Pizza, so head down find your new favorite recipe!
Address: 3027 Adams Avenue, San Diego, CA 92116 (
Map
)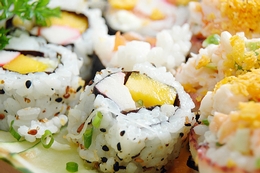 Sabuku Sushi offers fresh, traditional seafood combined with vibrant sushi creations. Experience a variety of daily specials, including Happy Hour, Monday Madness, Tuna Tuesday, Woohoo Wednesday or the local favorite, Naughty Nights. Later in the evenings, after 9:00pm, just request the "Naughty Menu" which lists popular rolls and special prices that will blow you away. Along with the many specials, Sabuku offers sensible retail pricing across the menu, so everyone can enjoy a meal without breaking the bank. Ranked as one of the best sushi restaurants in San Diego, Sabuku is aesthetically pleasing and the décor joins modern style with a minimalistic, calming ambiance. Enjoy a bountiful array of appetizers to choose from such as the Cucumber Salad with Octopus or Baked Mussels, then warm things up with a glass of hot sake or hot sabu. Try unique entrees like the Tenaciously Tuna and Beggin' for Bacon, or select from Sabukus "Healthy Happenings" with tasty items such as Salsa Rio Rolls and other grilled sensations designed to provide more wholesome nutritional value. Finally, finish the meal with an indulgent helping of Sabuku Sushi's one-of-a-kind Green Tea Tempura-Fried Ice Cream to satisfy that sweet tooth!
Address: 3161 Adams Avenue, San Diego, CA 92116 (
Map
)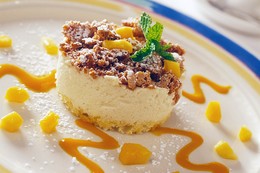 The Incredible Cheesecake Company combines old methods with excellent quality ingredients to bring some of the best cakes that taste heavenly and also look appealing. Aside from the usual classics such as fudge brownie and cookies n' cream there are other unique creations that aren't offered anywhere else. These specialty cakes are not difficult for the chefs to create and they usually have the cake done in 3 hours! In the meantime, patrons can enjoy the espresso bar that features many caffeinated sweets to keep the anticipation high until the cheesecake is ready. They're also extremely popular with weddings due to their excellent catering services.
Address: 2906 University Avenue, San Diego, CA 92104 (
Map
)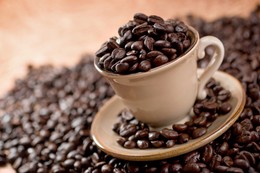 Located on University Avenue, in North Park, this quaint coffee shop remains a favorite among locals for coffee, pastries, and just a place to curl up with a good book. Claire De Lune opens early and closes late daily. They also serve up some of the most creative and tasty coffee drinks in San Diego. Established in 1997, Claire De Lune caters to the college age crowd and hosts live musical acts quite often. So whether you're looking for a relaxing night in a comfy chair, a casual coffee date, or your morning cup of joe, Claire De Lune is the coffee lounge for you.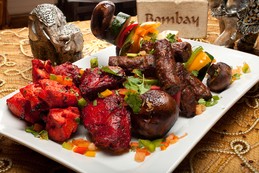 A fanciful curtain of monsoon rain, visible through floor-to-ceiling glass doors, is a friendly greeting as guests enter the spacious and elegant dining room at Bombay restaurant. Aromas of exotic spices promise a feast of flavors. Having won awards for the "Best Vegetarian Restaurant" and "Best Indian Restaurant in San Diego", from AOL City Guide and San Diego Magazine respectively, one can remain assured they will enjoy an authentic culinary adventure. The kitchen serves to satisfy expectations and the attentive wait staff ensures a delectable dining experience that you'll want to repeat over and over again. Flavorful, mysterious fruit drinks and cocktails along with a variety of wines complement the spices of magical India.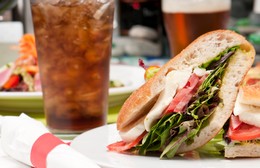 The North Park neighborhood of San Diego is quickly becoming the welcomed alternative to downtown, with high-quality and hip joints popping up all the time. Toronado is one of those places that have gained quite the local fan base for its staggering selection of craft beers on tap, and its satisfying menu of fresh and tasty pub fare. Toronado boasts a refreshingly casual, roll-up-your-sleeves atmosphere where the enjoyment of fine drink and food takes precedence. In fact, freshness and quality is so important to the Toronado crew that the drink and food menus are updated daily to ensure guests savor the best they have to offer.